VEHICLE RENEWAL IN UNDER 2 MINUTES!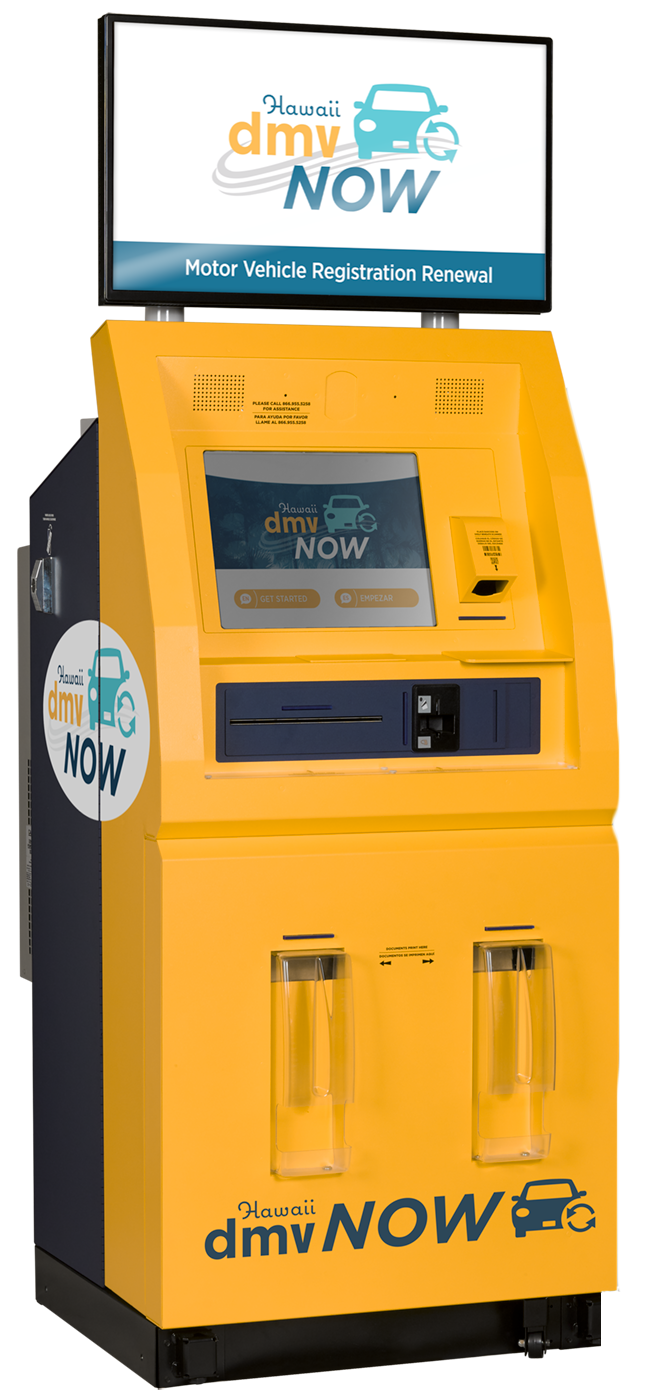 RENEW AND WALK AWAY WITH YOUR EMBLEM IN 3 EASY STEPS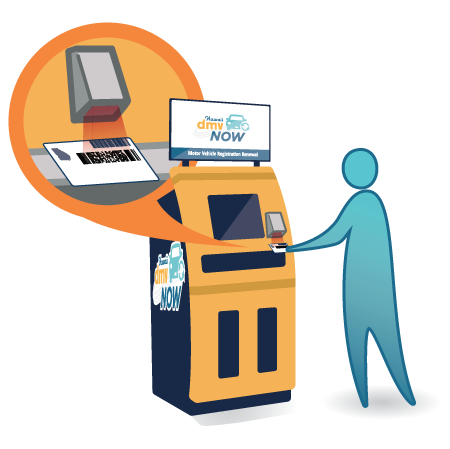 1. SCAN
Registration Renewal Notice (or optional Manual Entry)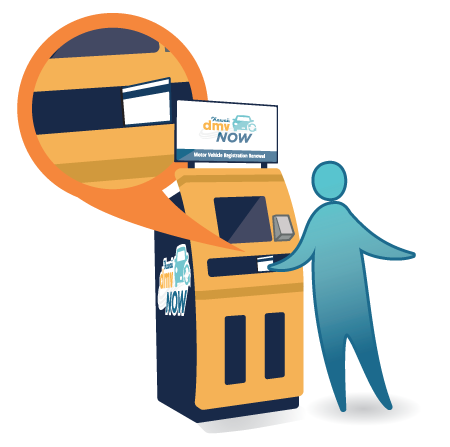 2. PAY
Credit and Debit Cards accepted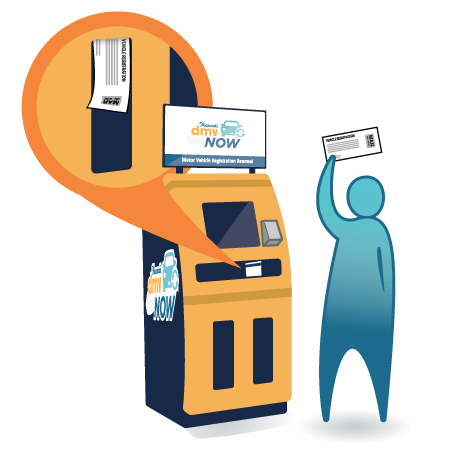 3. PRINT
Registration Card & Vehicle Emblem
Hawaii DMV Now is a self-service DMV kiosk that offers a fast and easy way to renew your vehicle registration.
You don't need to take a number or sit and wait; the average transaction takes less than two minutes. After a successful renewal, a new registration document and emblem prints immediately.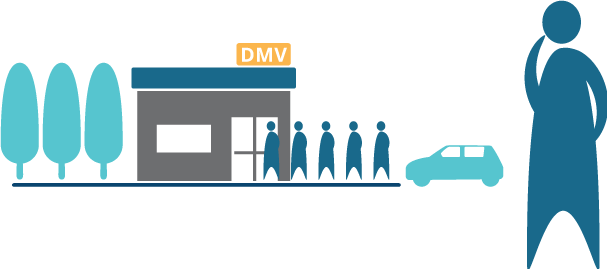 Kiosks accept credit or debit card payments
Your vehicle must be registered in the same county that the kiosk is located in.
You must have received a renewal notice and are renewing between 45 days prior and 10 months after the expiration date.
Your vehicle cannot be classified as a heavy vehicle.
Your renewal notice must show your current mailing address.
Your renewal cannot show an expired vehicle inspection.
Your renewal notice cannot show outstanding traffic violations.
Your renewal notice cannot show requirements to submit additional forms listed in the SPECIAL INSTRUCTIONS.
City and County of Honolulu
Hawaii County
Kauai County
Maui County
Testimonials
"That was the easiest tab renewal I've ever done."
—Brook
"A kiosk where you can pay and renew your tab…pretty awesome."
—David
"This thing is incredible. So easy and quick."
—Jeremy
"Love the new kiosk! In & out in 2 minutes!!"
—Jennifer